SAMACA
50 years of experience
Since our origins in 1968, our company has grown and we have become a benchmark in the natural slate sector, to which we bring innovation and technology allowing for total product traceability, literally from 'rockface to roof'
We are dedicated to the extraction, elaboration and commercialization of slate from our quarries located in the communities of Galicia and Castilla-León, in Spain, and ornamental stones (such as MORISCA), in the state of Piaui, in Brazil.
We have an extensive multidisciplinary team of 400 people with proven experience and knowledge of the sector: technicians, skilled workers and a network of commercial managers dedicated to offering our clients an excellent service coupled with the highest standards of quality and reassurance. Along with this, respect for the environment through conscientious production techniques and waste management and health and safety at work are indispensable priorities for us.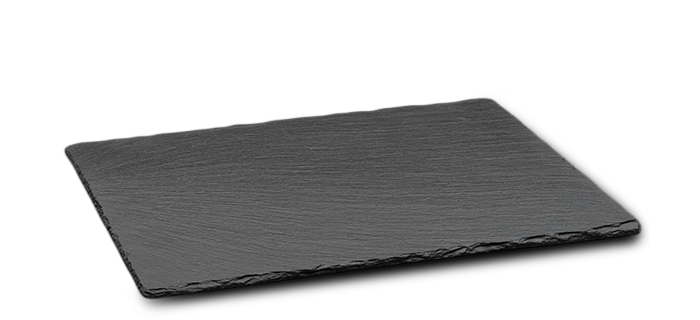 We are a group
Our capacity and capability to offer diverse options within production allows us to offer the widest range of sizes, grades, formats and colour etc.
World presence
In these 50 years we have been growing internationally and today we are present in more than 30 countries of the 5 continents, where our products have been used on the most prestigious monuments, such as castles, cathedrals and listed buildings.



At Samaca we manufacture with an only aim: quality and excellence.
Capacidad técnica y tecnológica en España
For the development of the activity, in addition to the 12 mining operations in Spain and the immense morisca stone division (9000 hra) in Brazil, we have 12 processing warehouses, equipped with the most advanced technology, and more than 100,000.-m2 of land prepared to store our products. On our land we continuously conduct geological surveys which allows us to gauge our mine reserves and we are confident for another 50 years of production capacity and growth.
Capacidad técnica y tecnológica en Brasil
To develop our extraction activity in Brazil, the Group has two corporations, ECB ARDOSIAS in Minas Gerais and ECB ROCHAS ORNAMENTALES in the state of Piauí.
ECB Ardosias has three quarries and a factory at Papagaio:
1.- Leandro Ferreira, 582 ha of mining concession plus, 97 ha of land.
2.- Felixlandia, 1014 ha of mining concession plus, 180 ha of land.
3.- Gouvea, 200 ha of mining concession.
4.- Factory at Papagaio: on our land of 50.000 m2, we own two factories of 5.880 m2 and an office of 420 m2.